"Devlin communicates principles from the adventures of Jonah in a unique manner that brings it to life for readers wrestling with similar issues today. Her words provide ample hope that God is a God of second chances. You will not be disappointed." - Dillon Burroughs, bestselling co-author of What Can Be Found in LOST?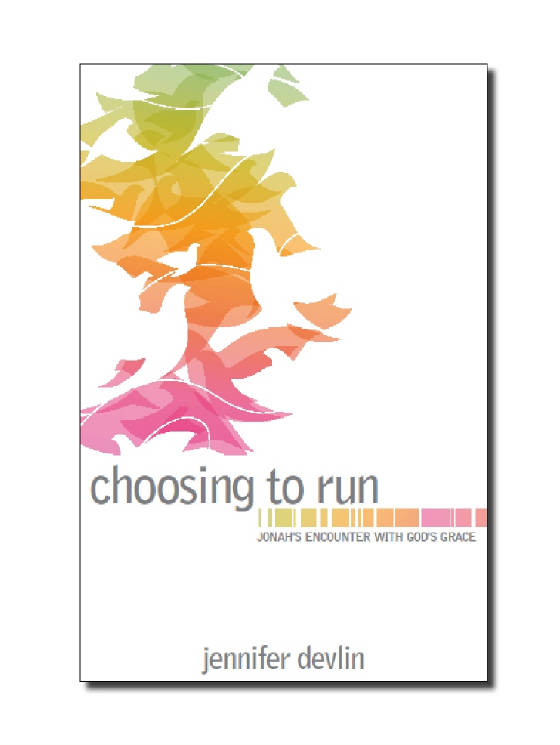 Choosing to Run: Jonah's Encounter with God's Grace
by Jennifer Devlin
Published by Randall House
ISBN: 978-0892656196
More Endorsements:
"Jennifer's way with words, her transparency, and her biblical insight are the three main ingredients of this delicious read. Meet Jonah as you have not met him before, and as you do, meet yourself hidden in the nooks and crannies of his story. Be challenged, uplifted, and inspired as you interact with the God of second chances."
- Jennifer Kennedy Dean, author of numerous books, including the best-selling Live a Praying Life; Executive Director of the Praying Life Foundation.
"Jennifer's honest writing goes for the heart, and yet she willing steps into the difficult waters with her readers. She's been there on the run like Jonah and knows what it means to go astray in her own plans and thoughts. Drawing from biblical and present-day stories, she weaves in hope in a faithful God who loves and restores.
Jonah and the God of Second Chances
powerfully brings us face-to-face with the God of second chances."
- Jan Kern, author of the Live Free Series
"Jennifer's passion for God – for living a life of obedience to Him – shines through every page, encouraging us to choose obedience for ourselves and experience the blessings and rewards it brings!"- Christin Ditchfield, author of A Family Guide to the Bible